In its first 30 years in business, IMSA has consolidated its position as a key player at national and international level. With a range of high-performance and customized drilling and milling machines for molds and blocks, machines for the centerline drilling of cylindrical workpieces, as well as special machines.
TRANSLATION of article that appeared in the Italian trade magazine MACCHINE UTENSILI (MACHINE TOOLS) – Ed. Tecniche Nuove – October 2018
Founded in 1988 in Lecco province, in northern Italy, IMSA (Industria Macchine Speciali Automatiche – Special Automated Industrial Machines) was initially a manufacturer of special machines for third parties, it has subsequently specialized in the manufacture of machines for deep drilling, to become one of main manufacturers of this type of machines, both nationally and internationally.
"The first drilling machine – explains Mr. Meroni, one of the two owners – was made in 1992 on the request of a mold manufacturer in the area, based on the technology of the time, which brought together a deep drilling assembly on a type of boring machine."
The initial and more "traditional" concept that in 1992 inspired the first gun drilling machine (which is still in operation today), soon given way to a real change and technological innovation, with more and more modern and evolved solutions, which in time the state-of-the-art in the industry.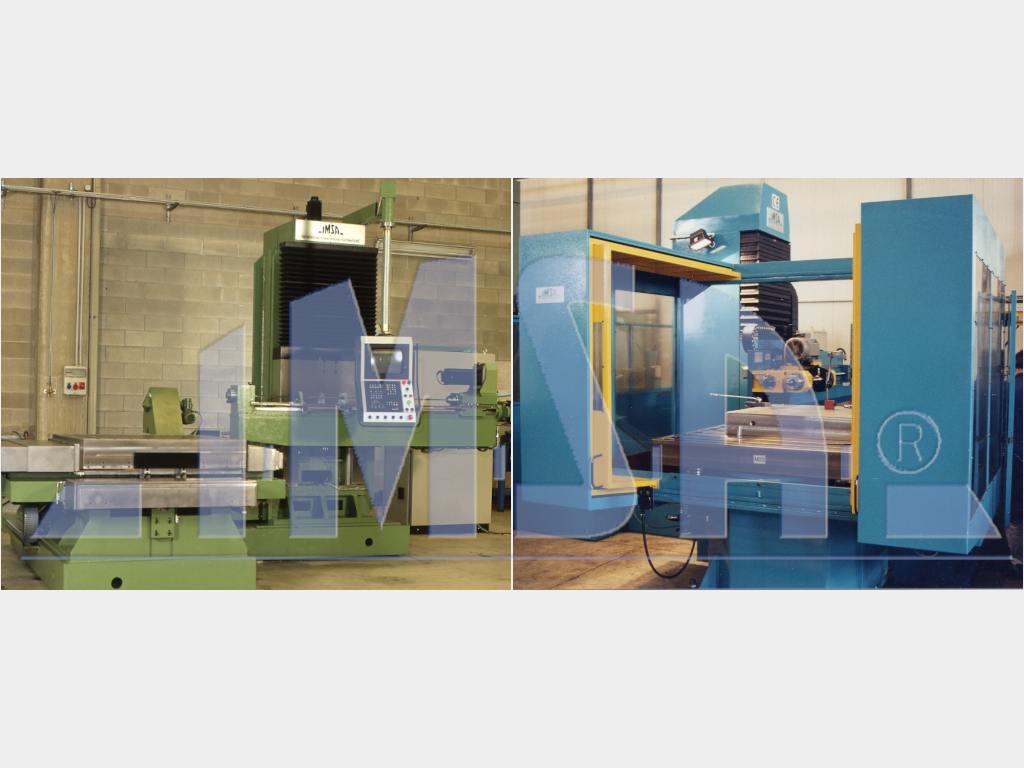 THE ADDED VALUE OF INNOVATION CONTINUES
Many of the latest innovations applied to the gun drilling centers for mold makers start out in this way at IMSA. Starting from the exclusive autofocus system for the optimal movement of the steady rest end guide, developed in 1996.
"Just one year later –  adds Mr. Meroni, – our B2 series drilling machines were equipped with a milling spindle placed alongside the one dedicated to deep drilling."
Our BB series, on the other hand, with upright "gantry" column, also equipped with the innovative combination of rotary table and tilting unit for double tilt drilling, was introduced in 2000. The second spindle, dedicated to milling operations, is confirmed as a distinctive element of the IMSA gun drilling machines. It is fitted on the same headstock but on an independent axis, for extremely rapid use (8 seconds) and without operator intervention, on all of the BB series and 2F series machines (the latter were created in 2007).
"Innovations and technological developments – points out engineer Mr. Picciolo, sales manager at IMSA – the result of close synergy that IMSA technicians always have with the customer. Co-design and co-engineering operations have transformed the needs of the process into highly customized operational solutions."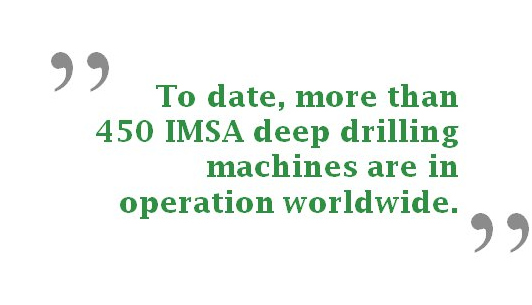 Another outcome of the ongoing development of solutions by the company is the first gun drill changing center, developed in 2009 and then renewed at the design level in 2015 (MF1300BB/4P) for the automatic replacement of the deep drilling groups – chip boxes, gundrills and related support parts.
Since 2014, IMSA has renewed its entire range of gun drilling machines intended for the mold industry, with the introduction of three new models designed for three different sizes of molds, and with two different technical solutions for the switch between drilling and milling.
In addition, in 2016 the IMSA technical design and research and development office achieved a new development for the BB Series, improving performance in milling with the use of powerful liquid-cooled motor spindles. The outcome of this project is the new "BB Evo" machine series.
"Continuous innovation – the engineer adds – which has always been reflected in the attention to customer service and technical assistance. It has always been specific company policy to seek partnerships with local technical support providers for each country where IMSA has launched their machines. Also, through the electronics and software and the dedicated tools we have adopted, we can offer the customer returns on production data, indications for maintenance, and so on, as required by Industry 4.0."
The company's current product range consists of deep drilling and milling machines for molds and blocks, machines for centerline drilling of cylindrical workpieces such as hydraulic parts, mechanical transmissions, parts for the medical sector, as well as special machines. "A range of basic models – stresses Mr. Picciolo – tailored to customers' needs through a series of options, further integrated by high-tech solutions already complete to meet a variety of needs."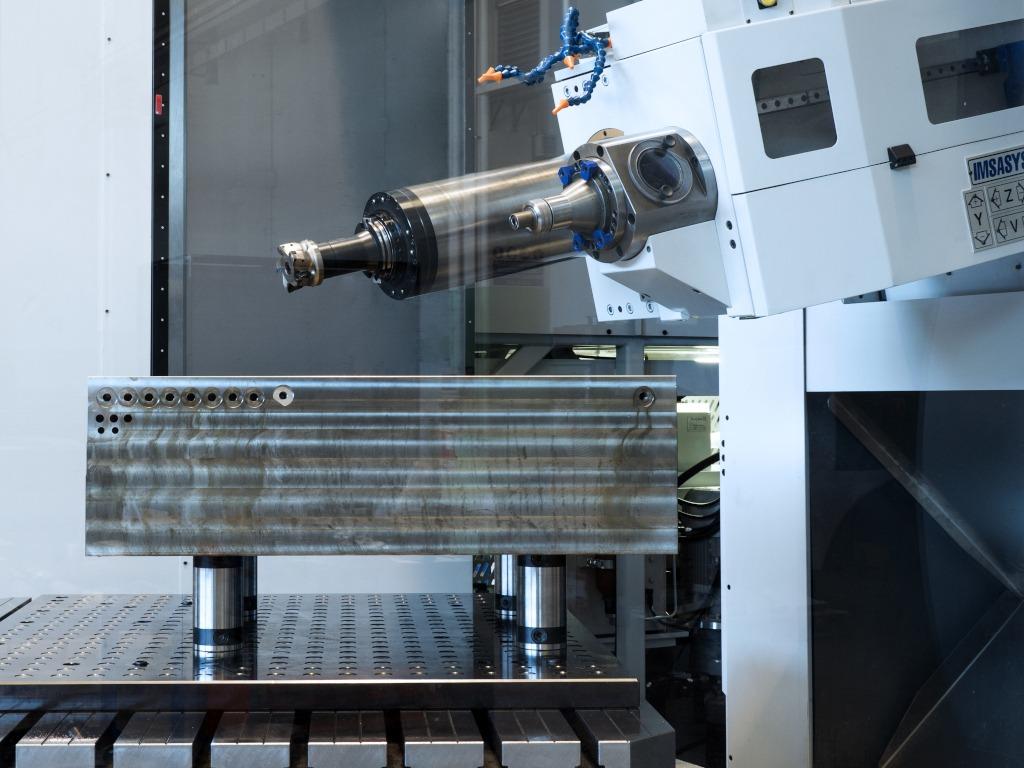 KEEPING UP WITH NEW MARKET CHALLENGES
To date, more than 450 IMSA drilling machines are in operation worldwide, in small or large-size companies, in the European Union, Canada, the USA, Russia, Brazil, Turkey and Mexico. Approximately 370 of these are operating in the field of molds, especially for automotive applications. Product quality now provided by a staff of forty qualified employees, supported by a production unit that is constantly expanding thanks to a targeted investment policy. An approach that has also seen, for example, the recent introduction of a new large vertical lathe that allows the processing of all the elements on a rotary table.
"A major investment", Mr. Meroni concludes, "when compared with the hours/month taken, but undoubtedly a technical element that stands out in terms of quality for the importance of the table in deep drilling."
In this context, against the planned expansion of the historical production site of Barzago (LC) with the acquisition of a new plant nearby, IMSA is undergoing a reorganization of its facilities that will benefit both the production of new machines and the improved retrofit and service operations.
A new step that confirms renewed growth potential for the future also with the inclusion of fresh young talent in its workforce. In fact, it has now been active for years in collaboration with some local technical institutes, with programs for alternating between schooling and work and internship initiatives.
—
MACHINES TAILORED FOR CENTERLINE DEEP DRILLING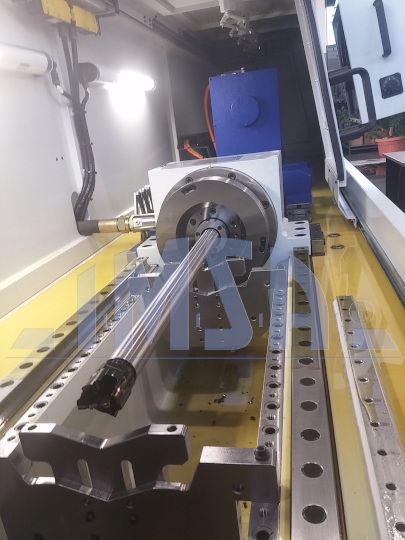 IMSA's MFT series round workpiece drilling machines were created for the drilling of parts such as gear shafts, camshafts, gears, injectors, lubricators, sleeves, plugs, stems and sheaths, valves, valve guides and, in general, all shafts with a centerline hole. Customizable drilling depths, diameters, number of spindles, these machines are able to meet operational needs for small lots up to high productivity lines, with the possibility of different automated load solutions to complement the order.
Compared to the MF series, dedicated to the gun drilling of the blocks, some IMSA MFT and MFTB series drilling machines bring into rotation both the gundrill (cutting motion) and the workpiece (counter-motion). The counter-rotation provides a centering motion thanks to which the concentricity values obtained are 3 times better than the machine with stationary workpiece. The increased concentricity of the gundrill also enables higher feed speed and a better level of surface finish. The IMSA deep drilling machines for round workpieces use two different methods of drilling, depending on the needs: deep hole drilling with "gundrill" method for the MFT series; deep drilling with "Bta/Sts" method for the MFTB series. Single-spindle or twin-spindle operations, which allow for drilling from a minimum of 1 to a maximum of 200 mm in diameter, for a drilling depth of 250 to 6,000 mm.