Many IMSA machines for molds and blocks have a Vertical Gantry Column structure. This means, the column is supported and guided at both bottom and top.
IMSA has been using this type of structure since 2000 on its BB series of machines: a structure that is 16 times more rigid than traditional structures having columns supported only at the bottom. This numerical value is not just a random, approximate value, but is absolutely true and analytically obtained from the comparison of the static scheme and the related stress.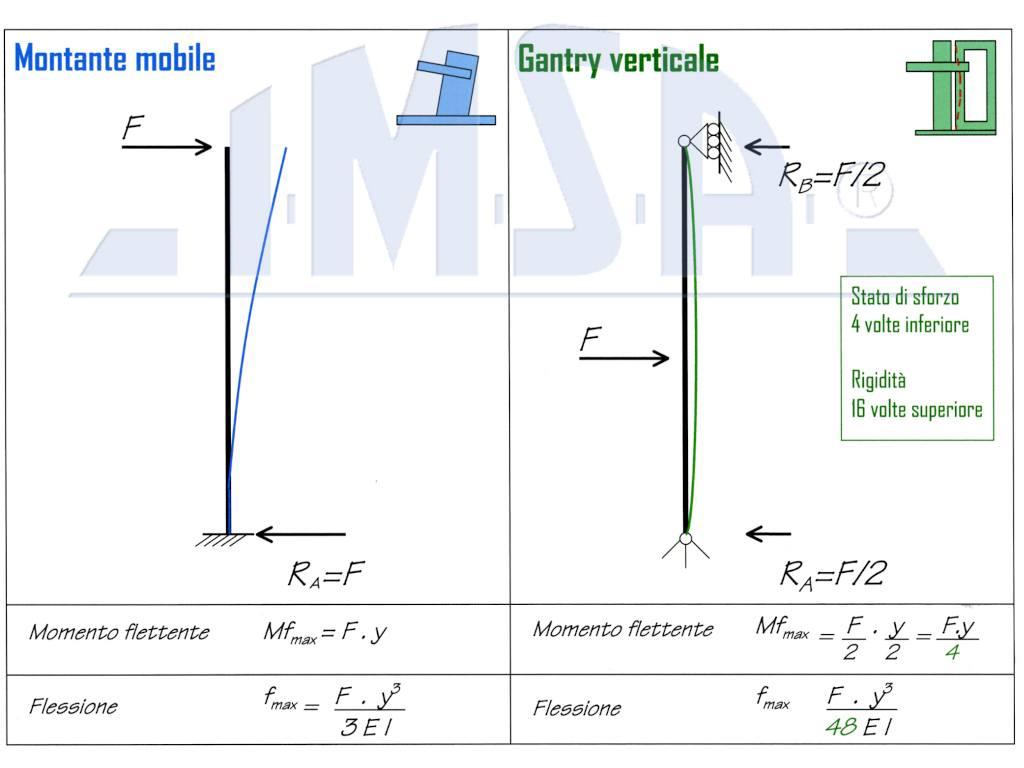 THE HIGH RIGIDITY OF THE STRUCTURE…
– enables the use of the latest generation of gun drills featuring chip breaker inserts (in addition to the conventional gun drills with brazed bits) resulting in higher drilling speeds;
– ensures better control of structural stress and flexures, enhancing hole straightness and reducing vibrations, in any position of the Y vertical axis.