Our gundrilling and milling machines for molds adopt different technical solutions for switchover drilling/milling and back.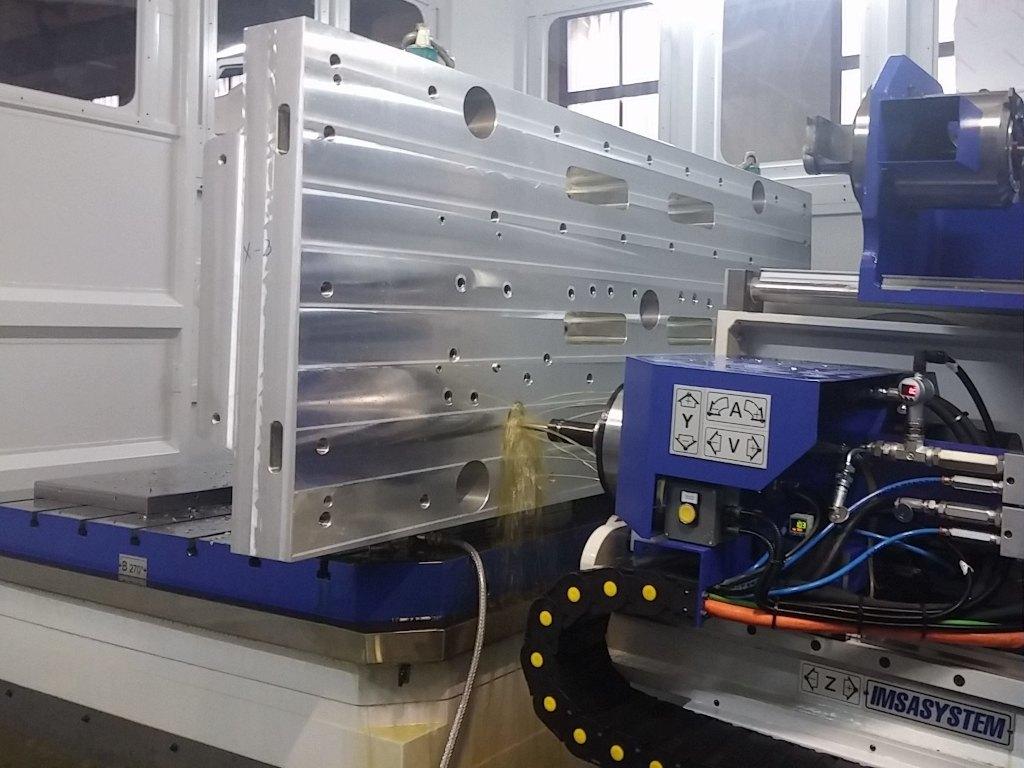 MF1000C
MF1600S
"SWING ON TOP IMSA SYSTEM"
The IMSA machines MF1000C and MF1600S have a single spindle that is both used for gundrilling and milling operations. The gundrill head is composed of ISO40 taper, steadyrests to guide the gundrill along its length, and frontal head with chip box. In the deep drilling configuration, the "Z" axis that moves the whole headstock is used for workpiece approach, and the "V" axis is the gundrill feed.
Our exclusive SWING ON TOP IMSA SYSTEM rotates the complete drilling unit towards the top and sets the spindle free for the milling operations. In the milling configuration, the spindle is located in the front part of the headstock and the "Z" axis is used for machining.
Thanks to the SWING ON TOP IMSA SYSTEM the machinist doesn't have to disassemble or assemble any machine part when changing operations (gundrilling / milling and back).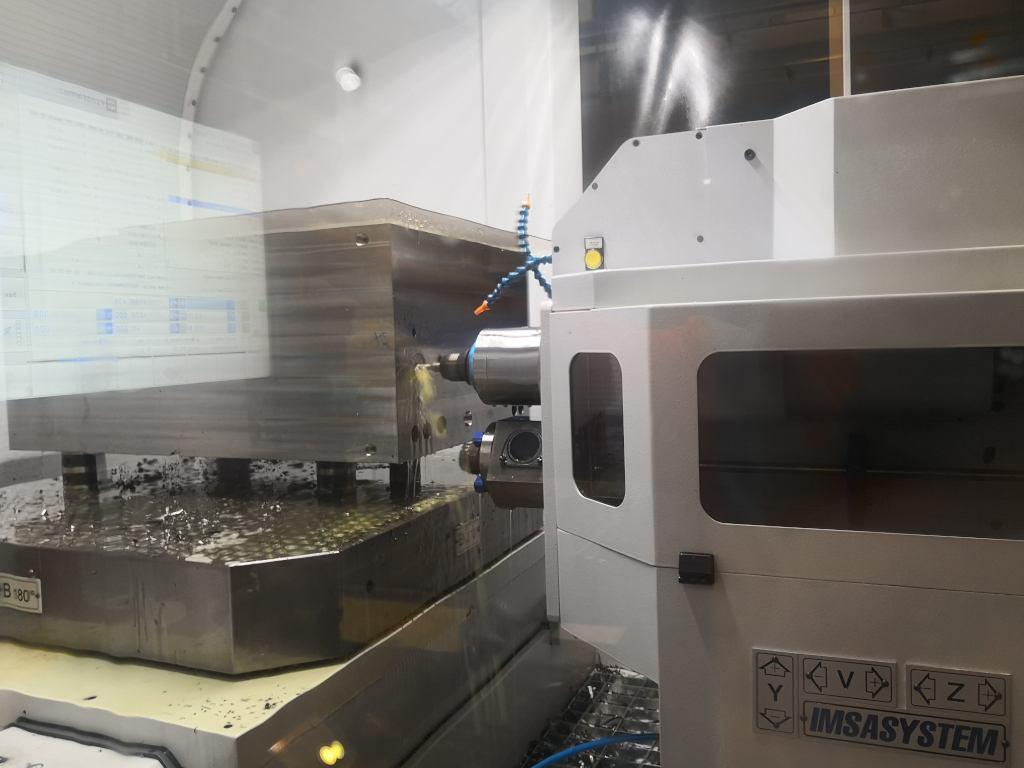 MF1000/2F
MF1250/2FL
SEPARATE DRILLING AND MILLING SPINDLES
On IMSA gundrills MF1000/2F and MF1250/2FL the headstock accommodates two separate machining units: Deep Drilling Spindle and Milling Spindle.
The ISO40 milling spindle is placed above the gundrilling unit. The headstock "Z" axis is used for milling operations (MF1000/2F: 500 mm; MF1250/2FL: 600 mm) and for workpiece approach in deep drilling.
Thanks to IMSA's concept with two separate spindles, the passage from drilling to milling and back only takes a few seconds, and no intervention by the operator is needed.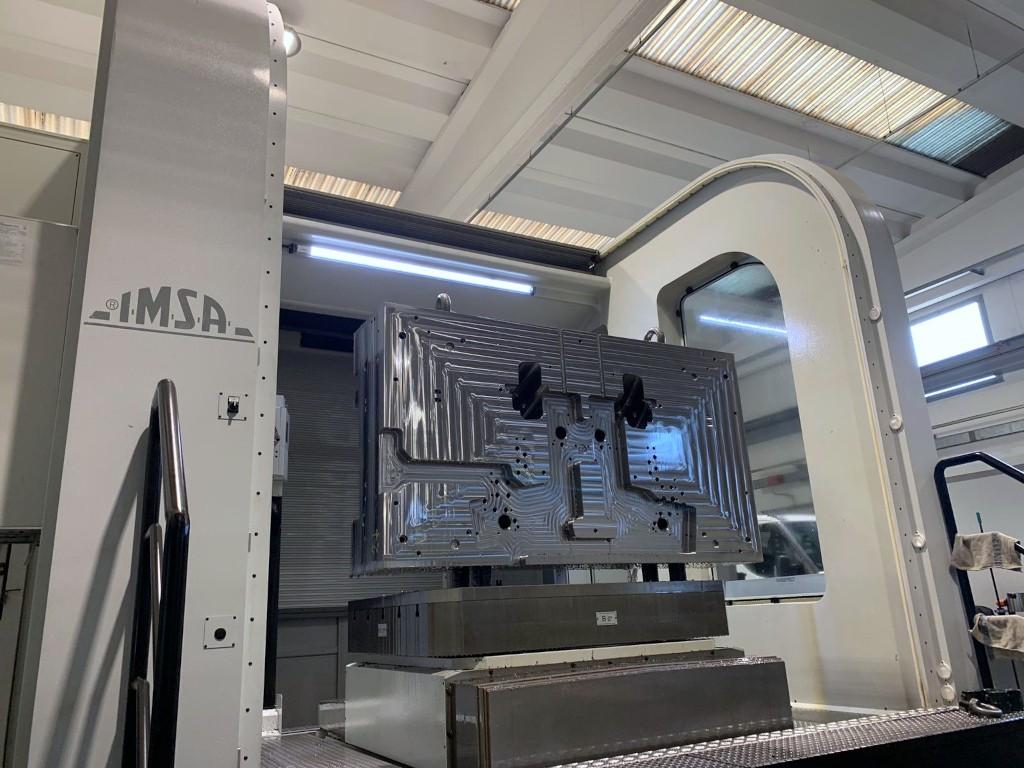 MF1350 EVO
MF1450 EVO
MF1300/4P EVO
MF1750 EVO
DRILLING AND MILLING SPINDLES ON INDEPENDENT AXES
On the Top-Performing IMSA gundrills of the "EVO" Series, the machine headstock accommodates two separate machining units: Deep Drilling Spindle and Milling Spindle.
The auxiliary milling spindle constitutes an independent axis with an additional stroke. Thanks to this configuration, that IMSA uses on its "BB" Series machines since 2000, each unit (drilling unit and machining unit) is optimized without any technical compromise and the switchover between the operations takes place without any operator intervention.
Moreover the "Z" travel of the milling quill constitutes an additional axis in respect to the headstock workpiece-approach "W" axis. This enhances table center reachability.
Since 2015 IMSA Gundrilling Centers of the "EVO" series are equipped with liquid-cooling system for both spindles. Milling unit is equipped with a high-performing electrospindle.