Claren Tools has expanded its fleet of machines by integrating a new IMSA deep drilling and milling center. A new strategic investment oriented to increase the production capacity of the company, as well as to provide an additional service of contract machining.
Translation of the article of the Italian technical magazine STAMPI
For over 30 years Claren Tools has been designing and manufacturing injection moulds for plastics and die-casting, for large companies all over the world in the most varied application sectors from electronics and household appliances to automotive, from design and lighting products to furniture and household goods. The moulds, always made with the latest high-tech machinery, involve many types: hardened and tempered steel, through the use of gas, stack molds, spin forms, tandem and with RHCM steam technology. In addition, the company specializes in two-component moulds that are differentiated into core blades, spin forms, and rotary plane presses.
"Over the years – says technical sales manager Eng. Marco Olivari – there has been an ever-increasing demand for moulds for the production of air-conditioning holes, as well as for special milling operations, and for increasingly high quality, production and performance levels."
This is why, about 6 years ago, in order to meet these requirements, the company integrated a first MF 1200 BBLL deep drilling center, purchased from the specialist Imsa, into its fleet of machines at the Chiari site (Brescia, Italy).
"A high-performance machine," Olivari confirms, "with a horizontal stroke of 2,200 mm, and a gantry structure for machining moulds up to 2,600 mm in diameter, with a drilling and milling unit that can be tilted ±20° and equipped with a 1,200 x 1,500 mm rotary table".
However, the increased production requirements have led his company to evaluate a new investment, in order to cope with the growing need to process larger products.
"It is above all this last aspect – underlines Olivari – that has convinced us to carefully evaluate the characteristics of the new machine, notwithstanding the decision not to change partner, given the satisfaction we found with the purchase of the first center, and therefore to turn again to Imsa."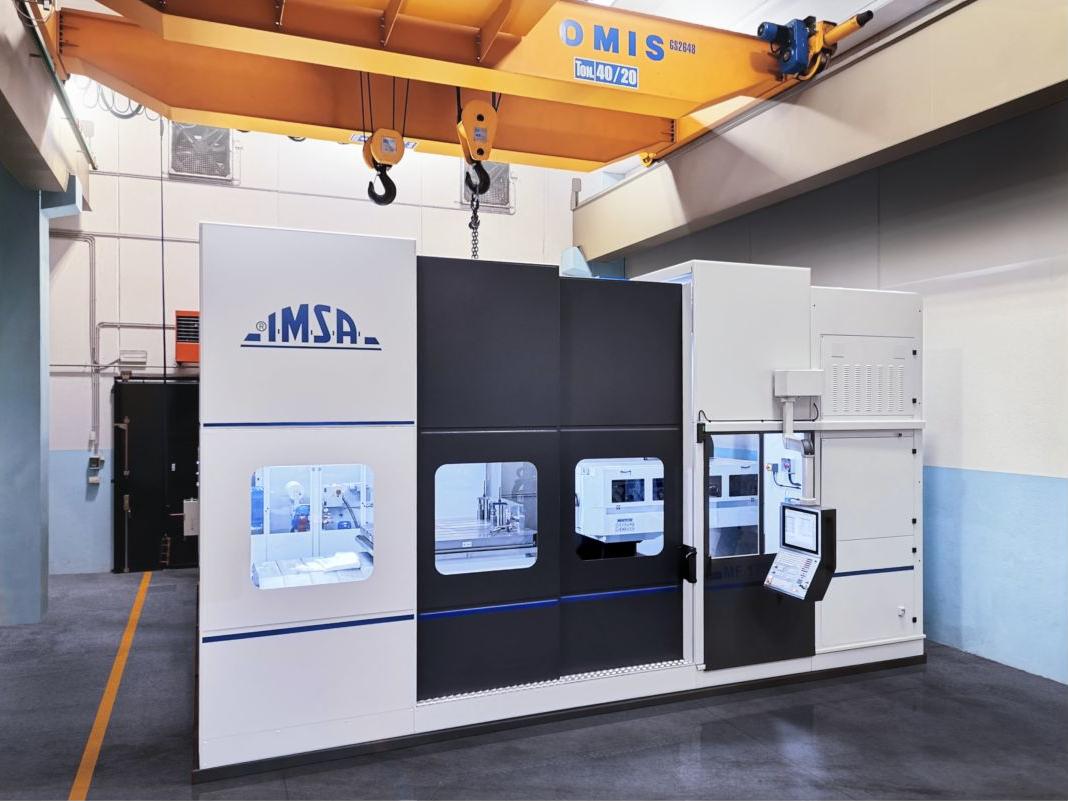 SPACES AND SKILLS AT THE
SERVICE OF DEEP DRILLING AND MILLING
EVEN FOR THIRD PARTIES
Meeting the requirements of Claren Tools was the new MF 1750 EVO model deep drilling and milling center of the new Evo Series, top of the IMSA range, fully operational since the end of last year.
"If with the previous technological equipment – observes Olivari – we had already reached operational saturation, with the addition of the new machine we have strengthened, optimized and streamlined our production cycle, and made available to our customers an additional service of contract machining."
In other words, a strategic investment on several fronts made by Claren Tools, undoubtedly facilitated by an already well organized structure, with adequate space available and a dedicated department for the drilling and milling phase, equipped with a 40-ton overhead crane.
"As many tons – confirms Olivari – as those that the new IMSA machine is able to accommodate on its table, that is moulds with a generous size of 4,300 mm, to be intended as diametrical measurement in rotation. The decision to acquire the larger size was taken in order to differentiate ourselves and offer the market something not so easily available."
From this point of view, the new machine is also equipped with a rotary-shifting table, which makes it possible to reduce the number of placements, and therefore be able to position the piece and drill it from all 4 sides with a single origin, in favor of improved process efficiency. The sliding movement of the table brings the mould closer to or further away from the machining unit, also depending on the size of the mould itself, making it possible to optimally position the machining operations with a single table positioning.
"Keep in mind – adds Olivari – that on average our production consists of 2,200- 2,400 mm moulds. If in the past we were obliged to carry out several positions, with a burden of time and resources, today we can zero all the movements and work more and more automatically and without supervision."
Flexibility provided by IMSA's configuration of two separate deep drilling and milling spindles with fully automatic switching, and the presence of a well-stocked tool warehouse, which allows further operational continuity.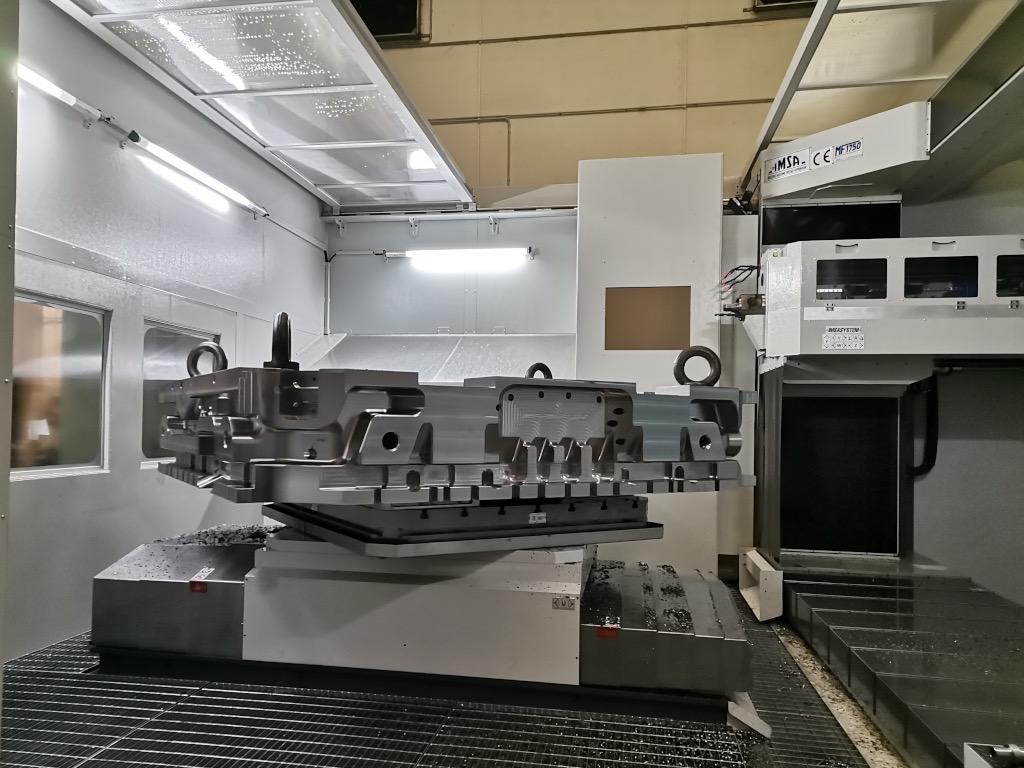 "TAILOR-MADE" SERVICE WITH
FAST AND CERTAIN TIMING
Always with an eye on process optimization, Claren Tools has also agreed with IMSA on a machine configuration with lateral and not frontal opening.
"In this way – confirms Olivari – based on our layout, the operator is in the best conditions to control and manage both IMSA centers, placed one perpendicular to the other, and the related handling of the moulds."
The integration of the new center allows the company to present itself as a partner able to manage deep drilling and milling operations on big manufactures for third parties with fast and certain timing.
"Having two machines at our disposal and being perfectly aware of the needs of those who produce – concludes Olivari – as we are also producers of moulds, puts us in a position to offer an ad hoc service. As well as our usual rigorous management of every job order, we have in fact organized ourselves with a planning system that also covers contract work. It allows us to optimize the work flow based on the customer's needs, putting them in a position to minimize their downtime by aligning their mutual operational requirements. A sort of "tailor-made" service that is gaining more and more interest and appreciation."